Every parent of a Deer Lake School student is automatically a member of the Parent Advisory Council (PAC). Being a part of PAC allows parents an opportunity to get to know one another, and to contribute to school life in a positive way. Parents have traditionally supported the school hot lunch program and volunteered as classroom reps, event coordinators, sport coaches and fundraisers.
If you would like to be more involved in the DLS PAC  please send an email to PAC President Jeanette Pavolic at pac@deerlakeschool.ca.
2022-2023 PAC Leadership Team
President - Jeanette Pavlovic

Treasurer - Jeff Li

Secretary - Sandeep Shergill

Members at Large- Wendy Chamberlain, Andreia Scholtz, Theresa Zhou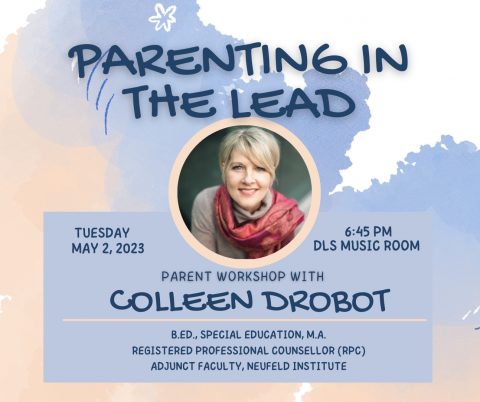 DLS is please to be hosting a workshop for parents and teachers, Parenting in the Lead, by Colleen Drobot on Tues. May 2, 6:45 pm in the music room. Colleen is a well-known professional counsellor and adjunct faculty member of the Gordon Neufeld Institute with an MA in Special Education. At Parenting in the Lead, Colleen discusses what children need most from parents/caregivers to realize their full potential. She unpacks the importance of parents developing their leadership in the home and how to do so with compassion and warmth. In this workshop, Colleen will discuss the importance of raising children while being in charge and providing them with what they need to reach emotional maturity.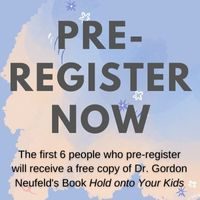 You must pre-register here for this free workshop, hosted in the DLS music room. The 90-minute workshop will include Q & A with Colleen, for those who wish to stay.
Please invite your friends and neighbours to attend with you!  The first 6 parents to pre-register will receive a free copy of Dr. Gordon Neufeld's book Hold Onto Your Kids so be sure to signup soon. 


About Colleen Drobot
B.Ed., Special Education, M.A.
Registered Professional Counsellor (RPC)
Adjunct Faculty, Neufeld Institute
Colleen Drobot is a registered professional counsellor with a private practice currently working by phone or Zoom. She provides therapy for adults and also offers parent consulting using a developmental, attachment-based approach. She also works with school districts and other professionals to help make sense of children and adolescents. She is an educator with over 20 years' of experience working with children in the regular classroom. She also specialized in supporting children with neurodiversity. She is an adjunct faculty member of the Neufeld Institute and has worked with Dr. Gordon Neufeld for many years. Colleen is a mother of two and draws from her personal as well as professional experience to support parents and professionals in gaining insight, opening their hearts, and leading by their intuition.
About Parenting in the Lead
Tues. May 2 -  6:45 pm
DLS Music Room
Live presentation with Q & A wrap-up
What do our children most need from us to realize their full potential? How do we provide them with the security and rest that is vital for emotional growth and maturity? She unpacks the importance of parents developing their leadership in the home and how to do so with compassion and warmth. In this workshop, we will discuss the importance
of raising children while being in charge and providing them with what they need to reach emotional maturity.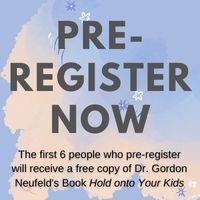 2023 LUNAR NEW YEAR FESTIVAL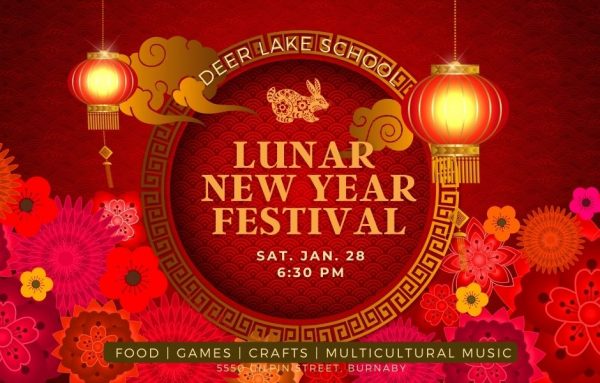 2023 LUNAR NEW YEAR FESTIVAL
 WHEN: Sat. Jan. 28 at 6:30-8:30 pm
 WHERE: Deer Lake School, 5550 Gilpin Street, Burnaby
EVENT DETAILS:
Lunar New Year is a popular festival event in our city! And what better place to enjoy the season than at Deer Lake School's Lunar New Year Festival? This annual multicultural celebration with a Lunar New Year theme will offer delicious food booths from around the world, live multicultural music, craft activities, carnival games, face painting and lots more! Admission is free, but various vendors will sell their foods, crafts, games and activities. This festival is a great event for the entire family - bring a friend.
Admission is free, and be prepared to purchase tickets for food, crafts and games.
This event is hosted by Deer Lake School's PAC (parent advisory council).
All proceeds raised from this event will go to the DLS STEM program.
BOOTH DETAILS: Why not host a booth at the festival to raise funds for your church, club or business? The more booths there are, the more fun we'll all have!
DETAILS FOR BOOTH RENTALS:
Rental Fee: There is a booth/table rental fee of $60 for businesses and $50 for churches and non-profits. All funds you raise at your booth belong to you.
What to Bring: You should bring whatever items you are going to sell, or that will support your foods, crafts or activities along with anything you would like to use to decorate or display at your booth. You are welcome to advertise your club, church or business with cards or banners at your booth. Come prepared to sell, laugh and have fun with all the guests at the festival.
 What We Will Provide: We will sell tickets at the event that will be used to purchase food, crafts and games at your booth. The tickets will be in amounts of .50 cents and $1. So as you create your pricing please plan to sell in increments of .50 cents or $1, i.e. $1.50, 3.00 etc.  At the end of the evening, you will turn in your tickets for cash. All proceeds from your evening sales belong to you unless you chose to donate any of them back to the DLS STEM program.
We will provide you with one standard seven-foot table and two chairs, or more if you need them. There is limited access to electrical outlets in the gym, so if you need one for your booth you must indicate that at the time you reserve your booth.
When You Should Set Up, Arrive/Depart: We would like to invite any exhibitors who want to set up in the DLS gym on Fri. Jan. 27th to do so in the afternoon from 2-4 pm. Final touches can be made to your booth, food brought in, etc. on Saturday evening from 4-6 pm. All preparations should be complete by 6:15 pm on Saturday, so we will be ready to serve guests who will begin pouring into the event before 6:30 pm based on past history! 
We would ask you to keep your booth open and active until the event is over at 8:30 pm so that guests can have a full opportunity to visit your display and we can all end and take down the event quickly together at 8:30 pm. 
After 8:30 pm you will also want to visit our PAC treasurer's station to return your sales tickets for cash.
Thank you so much for being a part of this fun, food-related alumni evening! It's all for a great cause—and you'll be sharing your passion for food with hundreds of others just like you!
Thank you for supporting the DLS Lunar New Year Festival 2023.
To book your booth/table for the Lunar New Year Festival please contact
Theresa Zhou  ximing_mingyi@hotmail.com 
OR Jeanette Pavlovic   jeanettepavlovic@hotmail.com
OR Gaileen Woytko, DLS Development & Operation gwoytko@deerlakeschool.ca
2020 LUNAR NEW YEAR FESTIVAL
PAC sponsored Lunar New Year Festival February 2020