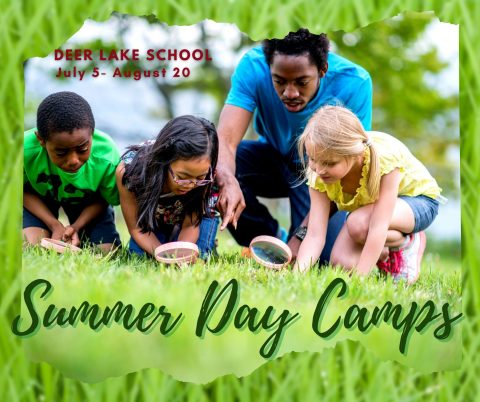 2021 Summer Day Camps
 Mon. July 5 to Fri. August 20
Kindergarten-Grade 4
Summer Day Camp
9:00 am-3:30 pm
Before Camp Care
8:00 am-9 am
After Camp Care
3:30 pm-6 pm
Weekly Day Camp Themes
 Week 1: July 5-9, 2021: The City Gardener
Spending time outdoors in our garden space, students will learn about the life cycle of plants, the basics of growing vegetables, how to sprout seeds, local pollinators, food facts about vegetables, and ways to regrow kitchen scraps. They can enjoy the fun of harvesting and tasting some of the vegetables that are already grown in the garden and even create garden-themed art.  
Week 2: July 12-16, 2021: Exploring the Arts
Experimenting with different art mediums such as painting, sketching, sculpting and photography we'll incorporate as many natural elements as possible into our projects and let student's creativity run wild! 
Week 3: July 19-23, 2021: Secret Agents in Training
Students will spring into a week of action as they solve daily mysteries to accomplish their mission. They will learn how to create secret ciphered messages and ways to encode and decode them (cryptography) through activities and action games. They will create their detective props and spend time geocaching in our neighbourhood.
 Week 4: July 26-30, 2021: Creating with STEAM
Students will be using fun concepts from Science, Technology, Engineering, Art and Math every day in this exciting, hands-on week. Kids will be experimenting, designing and building a variety of creative projects including rockets launchers, Rube Goldberg, slime, circuits and their own inventions. 
Week 5: August 3-6, 2021: Fit and Healthy 
(NOTE: 4 days only, August 2 is a stat holiday)
By exploring various games students will learn about their own human bodies as they move and give us energy. We'll also explore how healthy foods can build our strength and even experiment with smoothies and healthy snacks!
Week 6: August 9-13, 2021: Nature Adventure
Getting into nature every day, students will learn to appreciate and take care of nature while uncovering the wonders of the natural world through play, exploration, games and creating nature arts. Students will head to Deer Lake Park to learn about local birds, animals and fish, trees and plants. They will also learn how to identify plants they need to avoid and learn what to do in case they accidentally touch one. 
Week 7: August 16-20, 2021: Teamwork at the Olympics
Using the habits and characteristics of a champion, this week is a fun way to get connected and learn about team building and cooperation at the Olympics. Whether totally sporty or barely active, kids will love this week that includes art and an opening and closing ceremony parade!
Summer Day Camp Rates
DLS students                                                       
weekly rate                       $250

2nd sibling                       $230

4 plus weeks of camp   $220   
Community students (outside of DLS)
 Weekly rate                       $270  
2nd sibling                        $250 
4 plus weeks of camp   $240
2021 Summer Day Camp brochure - download pdf
Before & After Camp Care: Free of charge but you MUST Pre-Register.          
Before Camp Care:     8:00-9:00 am      no charge 
After Camp Care:     3:30-6:00 pm          no charge
Registration Deadline: June 1, 2021
Late Registration Fee: $50
Cancellation & Refund Policy: In order to obtain a refund, we require one month's notice from the start of the weekly camp for which you registered your child (ren).  
Please note: No refund will be issued for cancellations made less than 4 weeks before the camp start date. 
A $30.00 administration fee will be applied for all cancellations.
APPLICATION & REGISTRATION:
Step 1: Complete the Summer Day Camps Application Form  selecting the weeks you want to reserve and whether you need Before & After Camp care
Step 2: Complete and submit other emergency, medical and payment information forms which will be emailed to you by our  coordinator Clea Bag-ayan, cbagayan@deerlakeschool.ca once she has received your application form.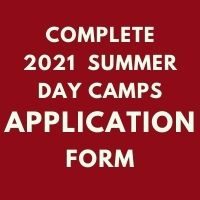 2021-2022 BEFORE AND AFTER SCHOOL CARE PROGRAM BROCHURE-download pdf
2021-2022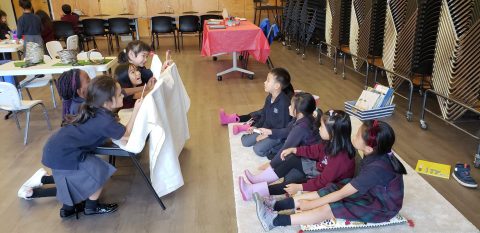 Deer Lake School hosts a licensed Before and After School Care Program for Kindergarten - Grade 7 students. 
Before School Care: 7-8 am (Mon.-Fri.)
After School Care: 3-6 pm (Mon.-Thurs.)
                                       2:30-6 pm (Fri.)
Care is available based on a 5 day or 3 day option.
For full details about the program and associated costs, see the 2021-2022 Before & After School Care Brochure.
To apply for admission to this program for the 2021-2022 school year, please
STEP 1: Complete the 2021-2022 Application Form for Before & After School Care 
STEP 2: Complete and sign all required documents which will be emailed to you by our coordinator Clea Bag-ayan, cbagayan@deerlakeschool.ca once she has received your application form.