DLS SCHOOL BOARD ANNOUNCEMENTS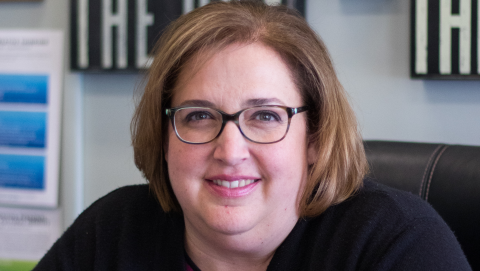 PRINCIPAL CAREN ERICKSON LEAVING DEER LAKE SCHOOL
For the past 25 years Deer Lake School has been faithfully served by the leadership of Ms. Caren Erickson. Joining the school as the kindergarten teacher in 1994, Ms. Erickson soon became vice principal, and for the past 17 years has been the principal of DLS.  We are so proud that she has been the longest serving principal in the school's 54-year history!
But the winds of change are blowing for Ms. Erickson. She has made the decision to move to Kelowna this summer of 2019, to begin a new chapter in her life. Anyone who spends time chatting with Ms. Erickson knows how much she cares for her family, and in moving to Kelowna she will be living closer to all of them, and managing a large family business based in Kelowna and Calgary effective July 1st.
The school board, in collaboration with the BC Conference of Adventist education, is now actively seeking applications for a new school principal for our K-12 school.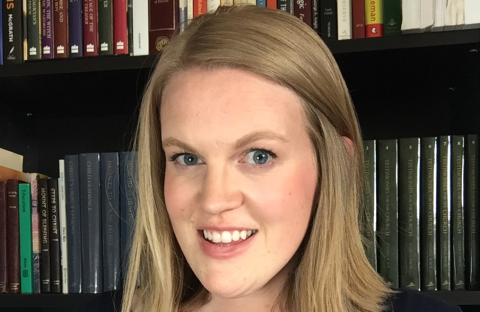 DEER LAKE SCHOOL ANNOUNCES NEW SCHOOL PRINCIPAL
Deer Lake School is pleased to announce Mrs. Emily Brousson has been selected as the school's new principal. Mrs. Brousson will succeed our current principal, Ms. Caren Erickson, who leaves our community on July 1, 2019.
Emily Brousson holds a Bachelor of Science in Elementary Education from Union College in Lincoln, Nebraska, and a Master of Arts in Educational Psychology: Instructional Psychology from Andrews University in Berrien Springs, Michigan. She worked as Director of Undergraduate Leadership Development at Andrews University for two years, teaching undergraduate leadership courses, managing the department faculty, staff and graduate assistants. Andrews University Provost/Chief Academic Officer Christon Arthur says of her years as program director, "The program thrived under her leadership and experienced numerical … and academic growth."
Colleagues and administrators who worked with Mrs. Brousson describe her as an administrator with an "intentional mentoring leadership style - visionary - intent on excellence, deeply spiritual with an unimpeachable ethical, moral and unwavering character."
Mrs. Brousson's professional experience also includes serving as an elementary school teacher in Lexington, Kentucky for three years. Presently Mrs. Brousson comes to Deer Lake School from Griggs International Academy, where she works as a teacher/curriculum designer for elementary and junior high courses. She also holds an Encounter Adventist Curriculum Train-the-Trainer Certification, and will be teaching the course this summer at Burman University.
Mrs. Brousson resides in Lacombe, Alberta, with her husband, Ryan Brousson, who teachers religion at Burman University.
The nine member DLS Principal Search Committee worked diligently in past weeks to select the strongest possible candidate for our school, and unanimously recommended Emily Brousson to the Deer Lake School board.  We look forward with great anticipation to her leadership as we work together in this next season of Deer Lake School's growth and expansion.
DEER LAKE SCHOOL BOARD
Deer Lake School is proud of the hardworking and committed people who make up the School Board. This board of governance, comprised of more than 30 dedicated individuals, meets monthly to receive reports, approve budgets and implement the vision of the school.  Board members represent the 13 constituent churches that support the school, and many are parents of Deer Lake School students.
 Ms. Keren Cruz-Guerrero serves as the School Board chairperson. She is an administrative professional and a previous alumna of Deer Lake School. Her young son Diego is an elementary student at DLS.  Pastor Normand Cote is the vice-chairman of the board, and the pastor of Cornerstone Adventist Church in Coquitlam. He has two daughters, Rachel, who graduated from DLS last year, and Gabrielle, who is in high school presently.
STRATEGIC PLAN
In April 2018 the School Board approved an exciting new Strategic Plan addressing the next three years of growth at Deer Lake School.  The six strategic goal areas include a focus on:
Student Life and Development
Management
Finances
Operations
Marketing
Special Projects