FEBRUARY 2021 HOT LUNCH PRE-ORDER FORM
2021 February Hot Lunch Pre-Order Form
2021 February Hot Lunch Pre-Order Form - calculating will be uploaded shortly
Please note: The Hot Lunch pdf above is a calculating pdf, meaning if you enter the quantities it will automatically calculate the totals and place it at the top of the form. To do so, on a smartphone you will need the Adobe app, or on a laptop or tablet you will need Adobe Acrobat Reader.
DECEMBER 2020 & JANUARY 2021
HOT LUNCH PRE-ORDER FORM
2020 December 2021 January Hot Lunch Pre-Order Form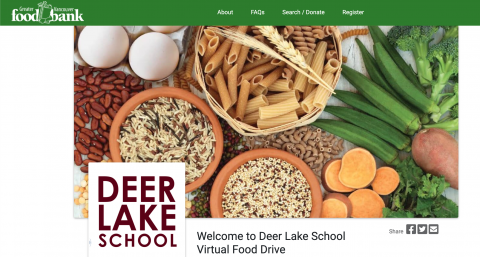 This crazy year has just intensified many already existing needs in our community. No organisation is feeling the crunch more than the Vancouver Food Bank. This amazing charity cannot keep up with the demands for providing food and nourishment in the community. That's why Chaplain Moses has arranged for us to participate in a Deer Lake School Virtual Food Bank Drive!
Our goal is to raise $800 as a school this Christmas for this incredible cause. Click on the link here to go directly to our school's donation page to make your donation now!