2020 OCTOBER HOT LUNCH PRE-ORDER FORM
2020 October Hot Lunch Pre-Order Form
2020 October Hot Lunch Pre-Order Form - Calculating
Please note: The Hot Lunch pdf above is a calculating pdf, meaning if you enter the quantities it will automatically calculate the totals and place it at the top of the form. To do so, on a smartphone you will need the Adobe app, or on a laptop or tablet you will need Adobe Acrobat Reader.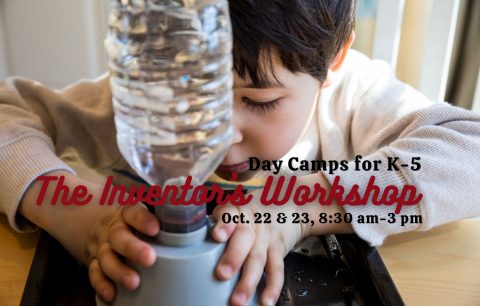 THE INVENTOR'S WORKSHOP
Oct. 22 & 23 Day Camps for K-Gr. 5
Our licensed child care team is pleased to offer day camps for  two days for K-5 students. The theme will be The Inventor's Workshop where children will use a variety of materials to imagine and design their own inventions based on a given scenario. 
Registration Fee: $40.00 per child per day
Registration Deadline: October 20, 2020  (Tuesday)
Hours: 8:30 am - 3:00 pm
7:00 am - 8:30 am   - Only for students who are registered in the Before School Care Program
8:30 am - 3:00 pm - Camp Program and for all registered students
3:00 pm- 6:00 pm - Only for students who are registered in After School Care Program only.
What to bring to Camp: water bottles, morning and afternoon snacks, lunch that doesn't require reheating, warm clothes or clothing that suits the weather for the day. NO snacks will be provided.
How to Register? 
Step 1: Email the coordinator at cbagayan@deerlakeschool.ca 
Step 2: You will receive a confirmation email and documents you need to fill out. 
Step 3: Submit all required documents.
Step 4: Fees will be charged to your account as indicated on your Pre-Authorization Payment Form on file in the school office