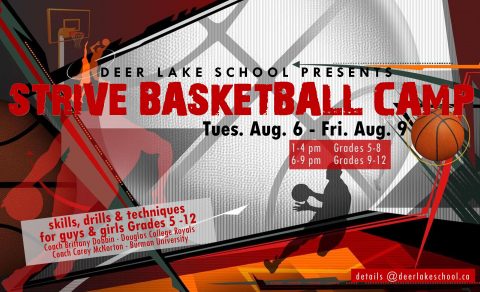 UPDATE AS OF SUN.MAR.3 : SENIOR BOYS BASKETBALL PROVINCIALS
We are so proud that our Senior Boys Basketball team has successfully qualified for the 1A Provincial Zone tournament! They placed 2nd, earning a berth at BC Boys 1A Provincial Championship Tournament @ Langley Events Center March 6-9. We are 1 of 4 divisions of boys' teams with 64 teams in total and 128 games between the divisions. The Team Banquet is at 6 pm on Mar. 5th at the Langley Events Centre.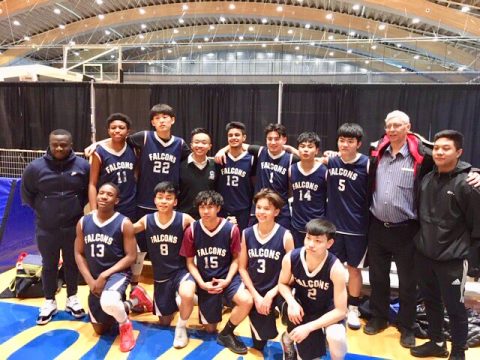 2019 Senior Boys Basketball Team
GAME SCHEDULE:
Date

Event

Time

Venue

Tues., Mar.5

Team Banquet @Langley Event Centre (LEC)

6:00-8:00pm

LEC (Langley Events Center- 7888 200 St, Langley)

Center Court

Wed., Mar.6

Game DLS v Credo Christian

11:45am-1:15pm

LEC Field House

 

Thurs., Mar.10

If DLS wins they will play @4:45pm

If they lose they will play@8:30am

4:45pm-6:15pm

OR

8:30am-10:00am

LEC Field House

 

LEC Field House

Fri., Mar.11

*TBA

*TBA

*TBA

Sat., Mar.12

*TBA

*TBA

*TBA
OUR SPORTS PROGRAM
Sports play a very important part in Deer Lake School life!

Through two excellent athletic leagues, the Great Vancouver Independent Schools Athletic Association (GVISAA) and Canadian Adventist School Athletics (CASA, formerly FCA) our students have an opportunity to play team sports in a wholesome, supportive environment. Organized team sports include soccer, flag football, soccer, volleyball, basketball, tennis and track and field.

download the 2018-2019 Falcon Athletics Sport Calendar

Additionally, DLS has a dynamic gymnastics club, with activities for both junior (Gr. 3-6) and senior (Gr. 7-12) teams. Practises take place twice per week throughout the year.

Deer Lake teams often come home from tournaments with trophies and awards. But we are most proud of the fact that within our athletic leagues, we are often recognized for our outstanding sportsmanship.