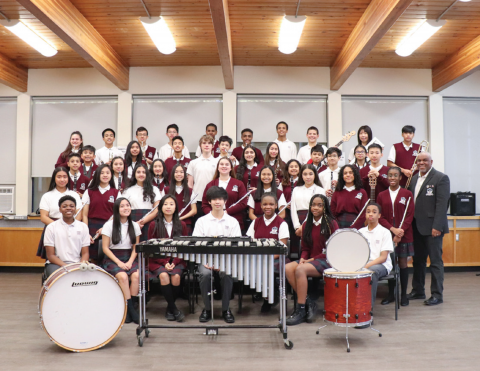 Our Profile 
Deer Lake School is a K-12 academy nestled in the heart of Burnaby, B.C. We are committed to providing exceptional student-centred Christian education in a safe and caring family environment. We welcome students from all faiths and cultural backgrounds.

The safety and well-being of all children in Adventist schools is of paramount consideration. Children deserve to be protected from abuse, neglect, bullying, harm or threat of harm. Therefore, Deer Lake School will ensure that children attending our schools will experience a learning environment that enables every child to feel safe, accepted and respected.

Adventist schools will continuously develop strategies to make students feel valued, respected and connected within the school community. This will include the protection of the students' physical safety, social connectedness, inclusiveness as well as protection from all forms of bullying, regardless of their gender, race, culture, religion, sexual orientation or gender identity and expression, while remaining consistent with the Seventh-day Adventist faith-values, cultural perspective and philosophical values.
This year, our school has 300 students, and operates on a beautiful 86,000 square foot campus. Our curriculum at all grade levels incorporates The Leader in Me, an innovative educational paradigm based on the 7 Habits of Highly Effective People. We believe that every child can be a leader in their area of giftedness. In the classroom and through various co-curricular activities teachers guide students through an exploration of the 7 Habits each year, allowing for character development and the discovery of each child's unique strengths and leadership skills.


Why not come and see for yourself what makes Deer Lake School a great place for students to thrive, from Kindergarten to Grade 12? Call the school office and ask for Gaileen Woytko, Director of Development & Operations, to book your personal family tour.