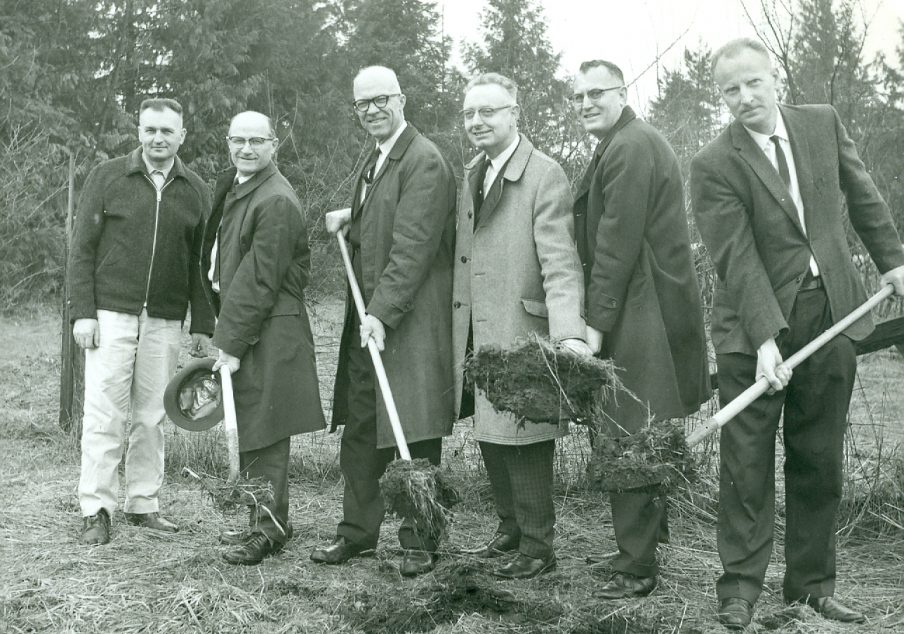 1964 Ground Breaking Ceremony
(from left to right) Bill Markowsky, builder, Walter Diminyatz, board member Vancouver, W.R. Archbold, Pastor Vancouver, Walter Kiselbach, board member Vancouver, Harold Reimche, Pastor Westminster, Arthur Laughlin, board member Vancouver
56 years ago, a small group of dedicated Christian leaders had a dream!
Seventh-day Adventist education actually begin in 1926 in the Metro Vancouver area, in the basement of a small church located at Marine Drive and Ontario Street. Property was purchased and classes were held on Kingsway and 17th with Miss Grace Walker as the teacher of 32 pupils in Grades 1-8. The school quickly grew and very soon different property was purchased and with this new building, school began at 22nd and Caroline in Vancouver. Grade 1-10 was taught by three teachers, and then later, by two teachers.

In 1947, the New Westminster Adventist Church purchased property, and built a one-room school on 12th Avenue in East Burnaby. The building was not ready for the beginning of the 1947 school term so Miss Verna Mattson as the first teacher began classes in the church basement located on 7th Street in New Westminster. In January 1948, the classes were moved to the new building on 12th Avenue and soon grew to 10 grades.
In 1965, the 12th Avenue school site was sold and the school amalgamated with the New Westminster School to open the new Deer Lake Seventh-day Adventist School at 5550 Gilpin Street in Burnaby. Classes were still held at 12th Avenue until the amalgamation in the new building on Gilpin Street. Deer Lake Seventh-day Adventist School began classes in September 1965 with 85 pupils enrolled in Grades 1-10, with four full-time teachers and Mr. A.F. Penstock as principal.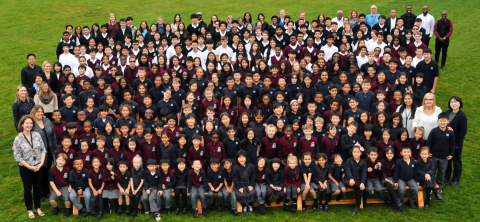 Today, 13 Seventh-day Adventist Churches in the Metro Vancouver area support the school, under the governance of a school board. We are proud that through the years, hundreds of students at Deer Lake have moved through post secondary education and found places to serve God and make a difference in their communities and around the world.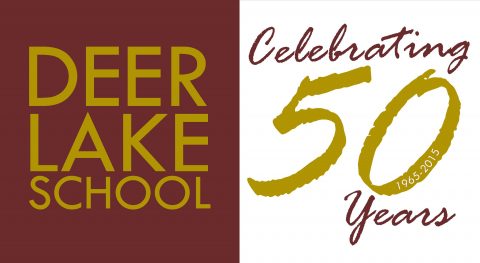 In May of 2015 the school celebrated its 50th anniversary with a huge weekend homecoming, with more than 500 previous students, teachers and friends of Deer Lake attending to honour the school's long tradition of providing quality education to the Burnaby community.In attendance were the Burnaby North Liberal MLA Mr. Richard Lee, who brought us greetings from Premier Christy Clark, as well as City Councillor Anne Kang, who shared congratulations on behalf of the City of Burnaby.