Alumni Survey - The Same...but Different!
You matter to us! In life, no matter how much things stay the same, they're also different! We want to keep in touch with you, and know how you are the same, but also different, too! Please share some information with us that will help us stay connected as we build stronger alumni engagement at DLS - we need you!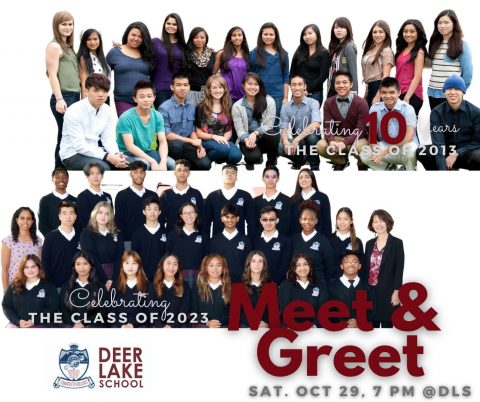 DLS Class of 2013, can you believe it's been 10 years since you graduated from DLS?
Come out and connect with your fellow grads on Oct. 29, 7 pm - and also get to know the Class of 2023 - they need your friendship and wisdom!
Be a mentor or career advisor to a Gr. 12 student, hang out with your old teachers and enjoy a game of DLS Jeopardy! It's time to reconnect! #classof2013 #classof2023 #DLSFamily